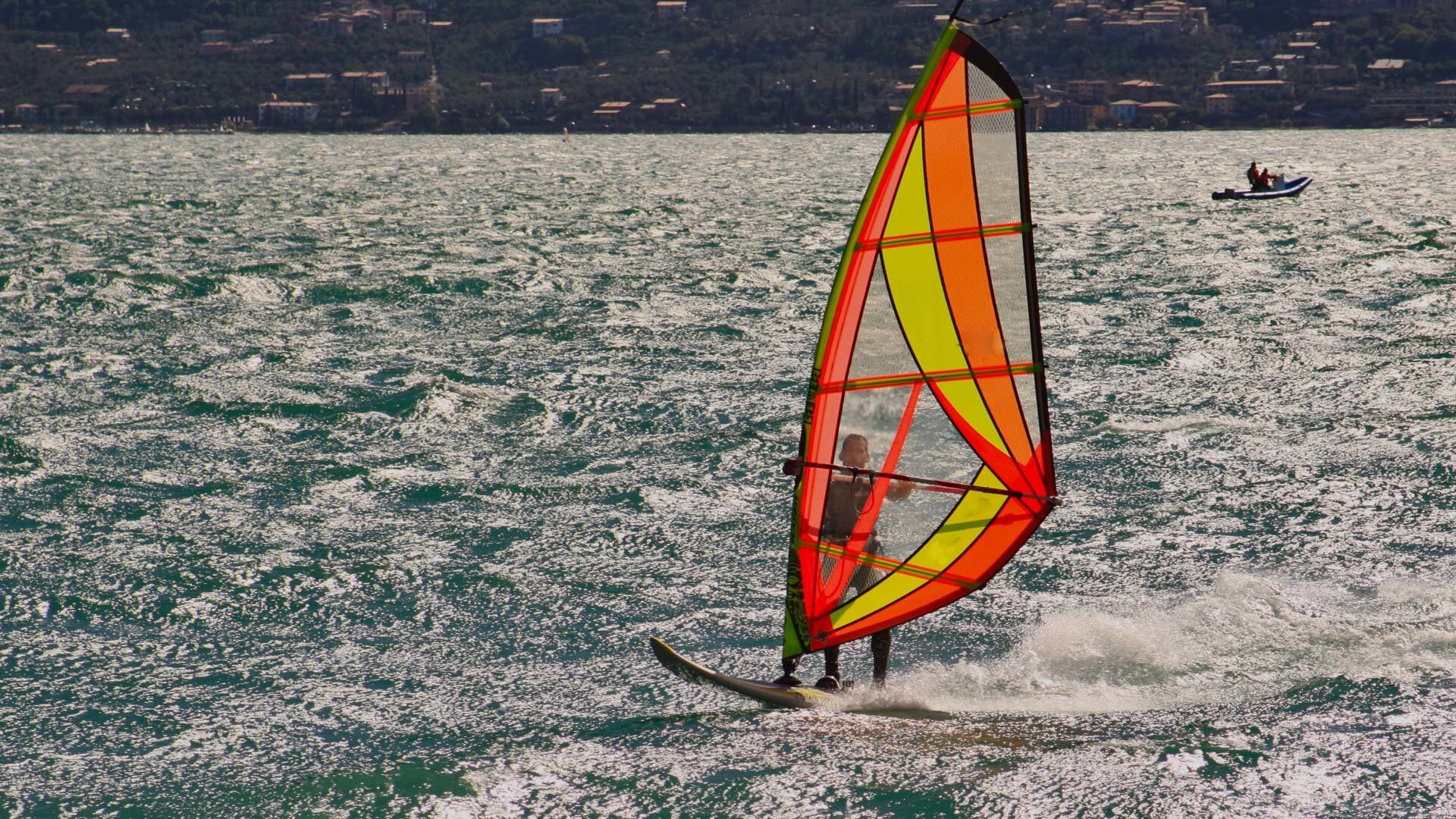 Lake Garda, the destination of every sportsman
Lake Garda is the ideal location for doing outdoor sports activities in a unique and characteristic place.
From water sports, mountain sports, to the most extreme activities, Lake Garda offers an infinite number of sporting proposals that will gladden the days of even the most demanding sportsmen.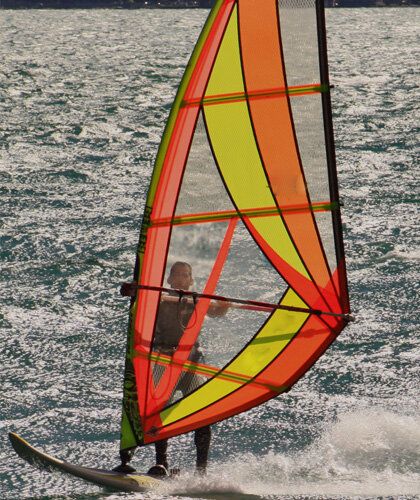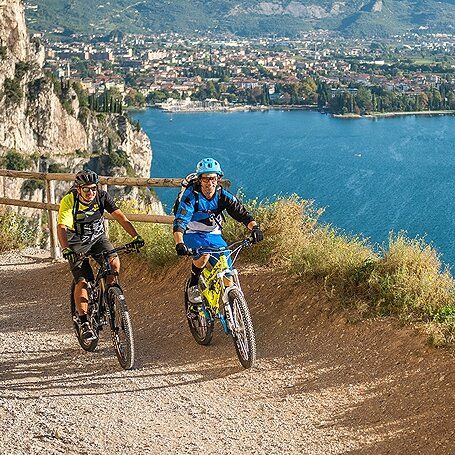 E-bike on the lake
The power of modern electric mountain bikes offers the opportunity to undertake unknown paths and itineraries that will lead you to breathtaking panoramas. The routes include the passage through natural areas until you reach apanoramic terrace overlooking the lake. A unique experience that is within everyone's reach.
Validity period
from 04/04 to 01/08
Equipment
E-MTB, caschetto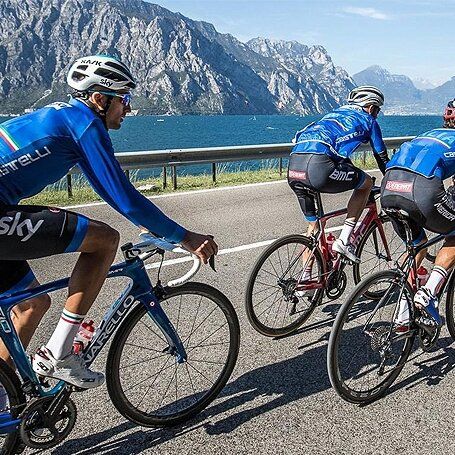 Mountain biking on the lake
The variety of routes that lead from the lake to the mountains or nearby cities makes our area
among the most loved by cyclists from all over the world, both on the road and on mountain
bikes.
With the support of specialized guides, Lake Garda offers a wide variety of routes able to satisfy
not only the most trained athletes, but also families looking for a relaxing trip.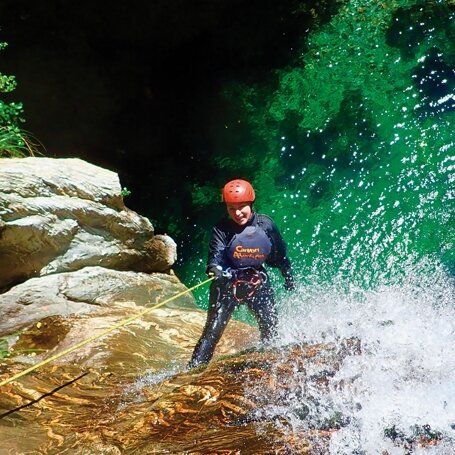 Canyoning on Lake Garda
Canyoning is not simply a water sport, it is fun, adventure and unspoiled nature. Thanks to
canyoning you will be able to discover a normally inaccessible world, between carved rocks and
crystal clear waters. In all descents the participants will be accompanied by expert alpine guides
who organize the trips safely for carefree fun.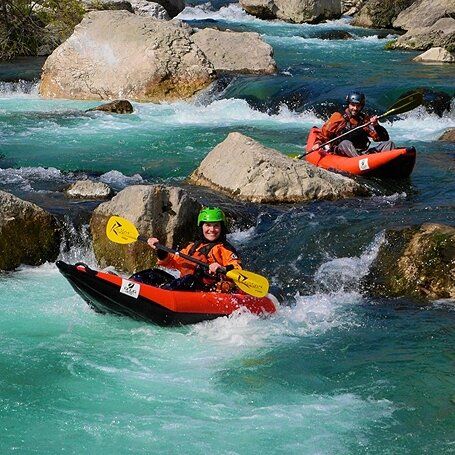 Fun Kayak on the Lake
A new and exciting way to experience the river! For those who love water and want to experience the thrill of going down a river independently, fun kayaking is the right activity. Thanks to the open structure and the particular maneuverability, the kayaks are easy to drive for immediate fun.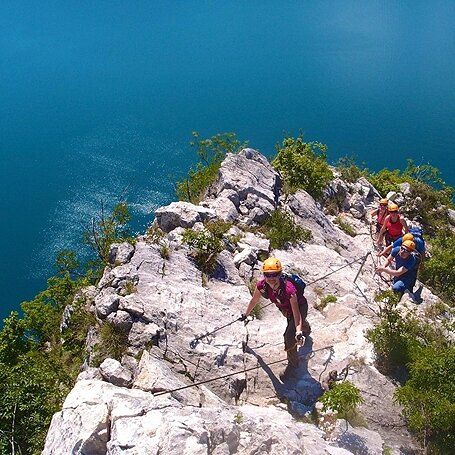 Iron paths Lake Garda
The upper Garda area offers several itineraries of varying difficulty to be carried out between deep gorges and beautiful peaks, hooked to a steel cable and accompanied by alpine guides with specific equipment, which will make this experience unforgettable.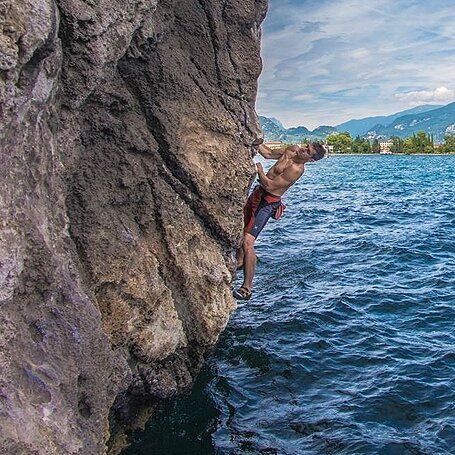 Rock climbing
Climbing is an easy activity if it is practiced with expert alpine guides who, with passion and joy, teach the basics of safety and the tricks to make climbing an unforgettable experience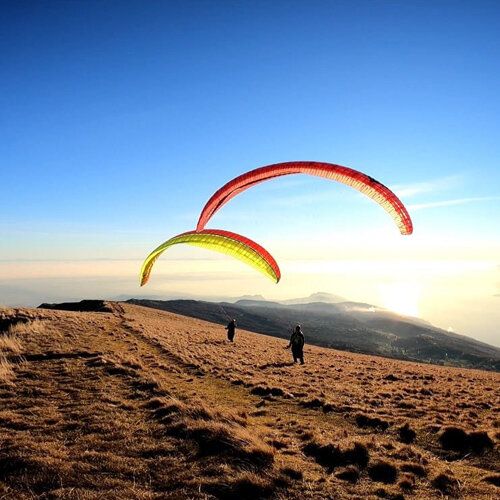 Paragliding
There is no better and more relaxing way to take a Tandem Paragliding flight on Lake Garda to experience the emotions of seeing a beautiful lake from above. Paragliding flight will allow you to  Archimedia srl – Via Giovanni Quarena, 145 – 25085 Gavardo (BS) www.archimedianet.it 7 fly without emitting any noise. Flying over Lake Garda, you will enjoy a flight lasting about 30 minutes