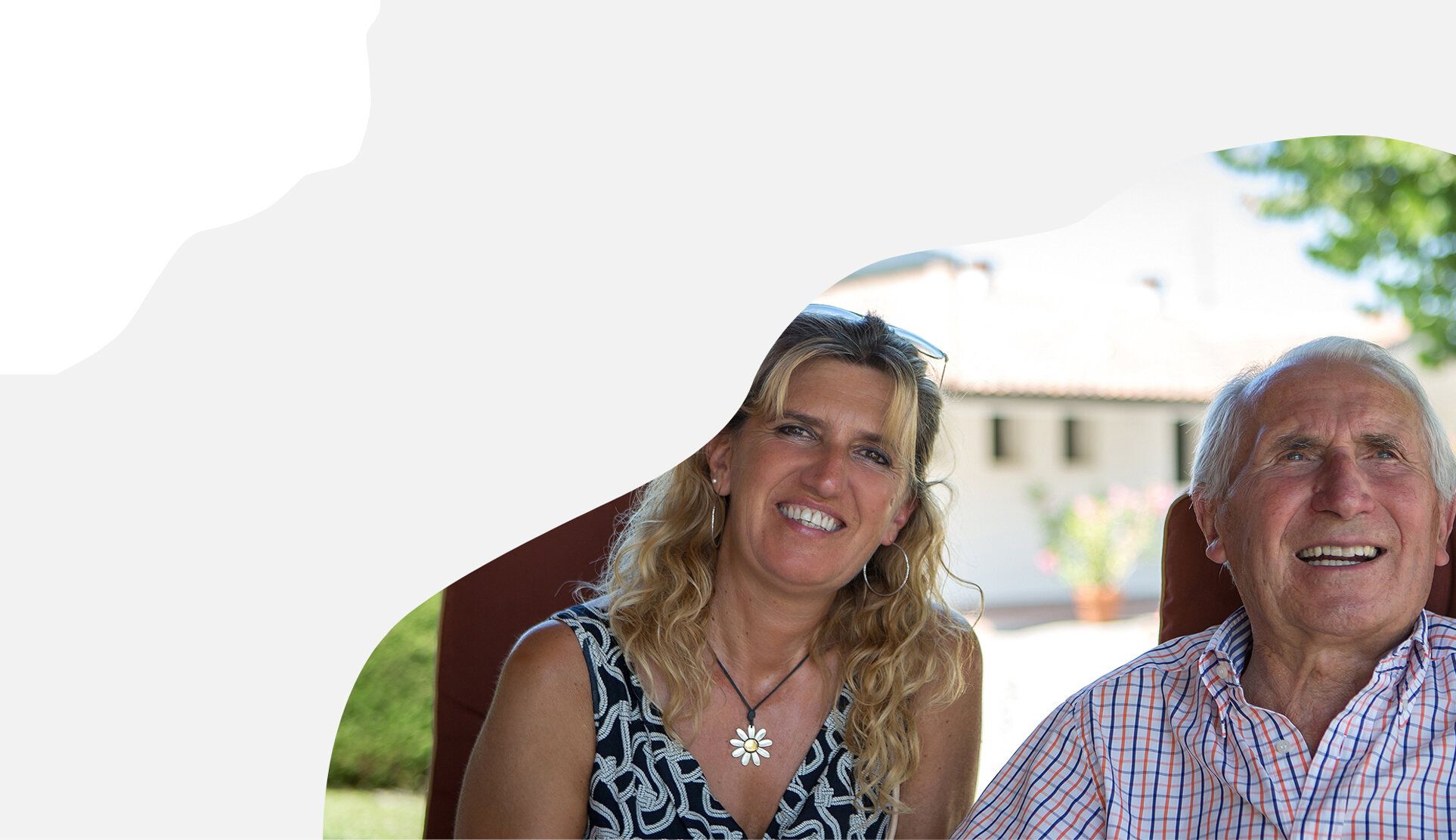 Welcome to one of the most beautiful places in Italy. Lake Garda
On the shores of the lake, in Lazise, a place awaits you in order to spend happy moments of vacation and relaxation with family or friends. For the more enterprising people, a few meters from the campsite, the amusement parks of Lake Garda await you: Gardaland, Movieland and Canevaworld.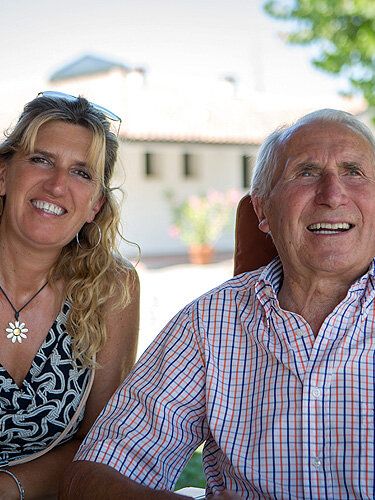 Every year we find friends of a lifetime, who come back to visit us from all over Europe 
The campsite is our home and we are the family that inhabits it, guards it and has been welcoming families and friends who have grown up with us for many years. 
This is the spirit of our campsite, this is what happens naturally. A bond that is not only made of an occasional relationship: a bond of friendship often arises. We like to be spontaneous and treat each of you as a relative, in order to make your stay happier and warmer. 
We are always here and we are waiting for you to include you among the friends of our family and the friends of Lake Garda.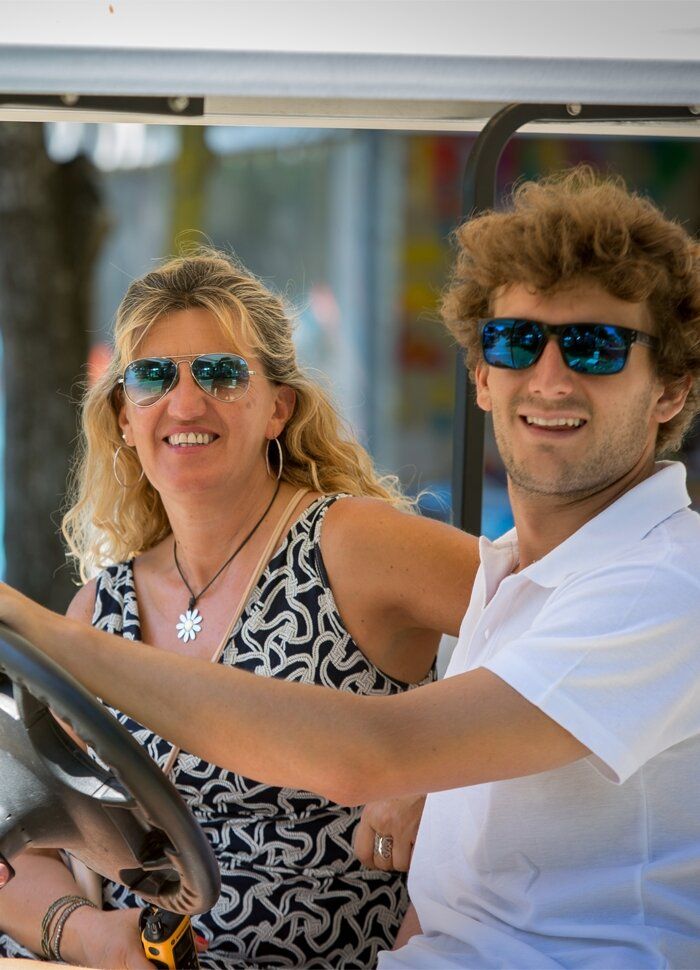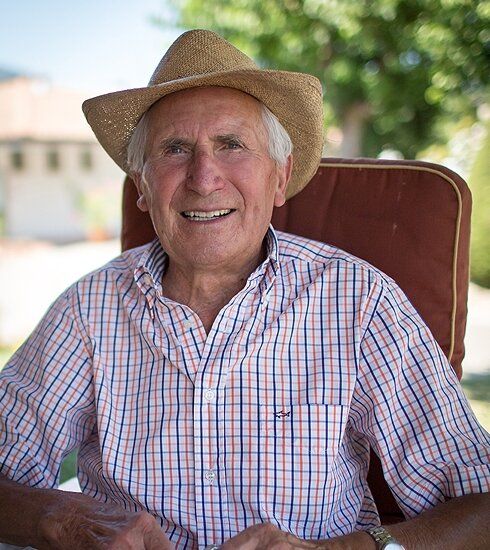 Renato and Amelia Amicabile
The founders of the campsite and of this beautiful story. 
Renato and Amelia were the owners of a land overlooking Lake Garda which immediately became a destination for people from all over Italy and Germany to admire and visit the beautiful Lake Garda. For this reason, in 1960 they decided to open their land to give hospitality to these people. 
  
This gesture of hospitality gave rise to our campsite.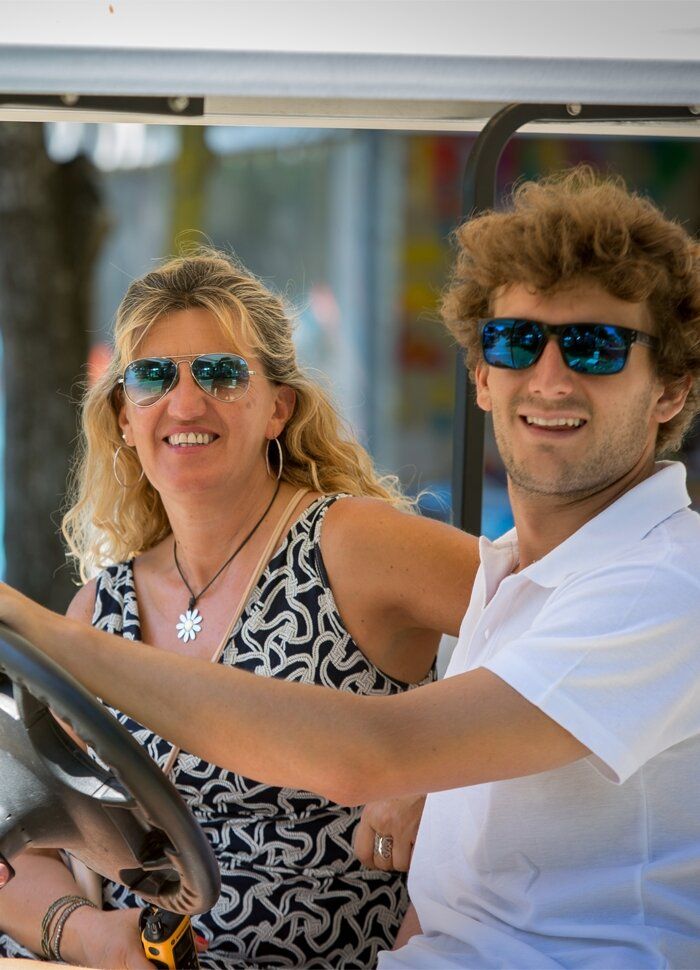 Rita Amicabile
The soul of the campsite for over 30 years. Daughter of Renato and Amelia, she has lived at the campsite since its origins and, given her young age, the campsite represents her home and the place where she grew up. This deep bond with the facility will never abandon her and it is thanks to her that the guest now becomes part of a large family. The greatest success is having raised three children to whom she has transmitted the same passion and will.
The future, the innovation
Marco, Fabio and Lia
The children grew up, like the mother, playing and studying in the camping spaces. Their playmates have always been new children and teens with whom they established friendly relationships. This world has always been a precious stimulus to curiosity, capable of transmitting an open mind influenced by numerous knowledge of different languages and cultures. These characteristics are found in the ideas and culture of hospitality that distinguishes them. In fact, they represent the future of this campsite, and actively contribute to its management.